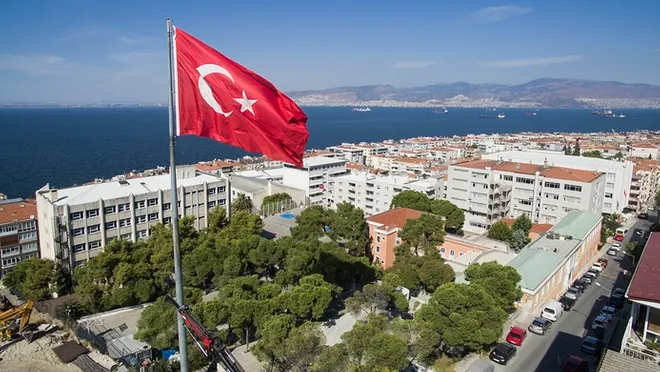 EFL Teacher for Pre, Primary, Middle and High School at Izmir Özel Türk Koleji
Job title: English Teacher
Apply by: No deadline
Start date: September 2023
Location: Izmir
Essential Requirements:

Graduate of English Language Teaching or other relevant University departments,
Minimum 1 year of teaching experience in a TEFL environment (Not required for interns)
Has no barrier to being assigned to private schools by the Ministry of Education,
Experience of working abroad is beneficial
Competencies:
Friendly yet professional manner,
Exceptional communication skills and is at ease communicating with different age groups,
Takes pride in providing quality service within a corporate culture,
Able to use modern educational methods and technologies,
Open to learning and self-improvement,
Able to effectively use MS Office and Google Workspace tools to create, share and collaborate on lesson planning,
Ability to manage and prioritise different tasks,
Ability to work effectively in a team on a local and distributed basis,
Proactive and dynamic character,
Teaches students in an engaging and stimulating way and makes use of practical activities and interactive teaching tools and techniques,
Able to develop students' 21st Century and Life Skills with the aim of raising responsible Global Citizens.
Job Description:
We are seeking a committed, loyal and enthusiastic teacher of English to join our strong and successful English Department. We are looking for English teachers to join our team in Pre, Primary, Middle and High Schools. The post is to start in September and will be offered on a full time basis. We boast high academic standards and offer a fantastic working environment to all our staff and students. The school has excellent facilities and resources.
About the school: 
Izmir Özel Türk Koleji (İzmir Private Turkish College), which is one of the oldest and well established private educational institutes in Turkey, is building a strong organization that will carry its educational principles toward the future. Our culture is based on our mission dating back 73 years – To grow a new generation who are capable of making the right choices, are able to think in a multi-disciplinary context, and are modern, well-balanced and happy individuals.
Izmir Özel Türk Koleji has schools located on five campuses, three in the city of Izmir, one in nearby Manisa and one on the south coast in Marmaris.  Each campus comprises of pre, primary, middle and high schools and as such offers pre-K to 12th grade education.